Upgrading from Barcode to RFID
Whether you are planning to implement barcoding as your inventory or asset management technology and would like to leave your options open for future implementation of RFID, or you already have barcode implemented and would like to upgrade to RFID, there are several things to consider.
Labels
Barcode technology utilizes labels made of paper or polyester (and possibly other materials) backed with an adhesive, which are printed with a barcode and possibly human readable information. To upgrade to RFID, you would have to change your media to RFID smart labels, i.e. labels with embedded RFID inlay (tag antenna and a chip on a substrate). The barcode and other printed information can be still printed on these labels, however, your barcode printer will not be able to encode the RFID tag. For that you will need an RFID Printer Encoder.
In order to select a correct RFID tag for your application, you will need to analyze your product, application and environment, to see which tag will be the most suitable for you. Check out our website for advice on selecting the right tag. Chances are that you will be using UHF Gen 2 RFID Labels and there you just need to select the tag according to the inlay size, chip sensitivity, memory size and antenna performance and tuning. For examples of RFID labels, visit this page.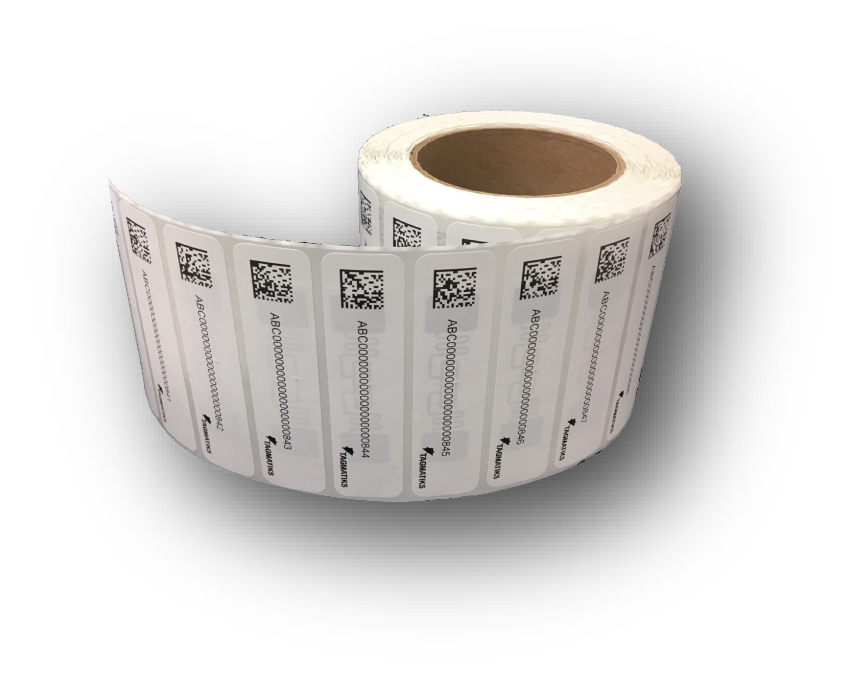 RFID Smart Label
Printer
When buying a barcode printer (or check your existing printer), make sure that it has an option to be upgraded with RFID. There are printers that are easily upgradeable, such as Zebra ZT400 series (particularly the ZT411). You can purchase an RFID upgrade kit here (PN# P1058930-500A) and install it yourself. . The newly upgraded printer will be able to print your labels as well as encode them with RFID data. Zebra ZT411 comes also in an RFID version that is already preinstalled for you.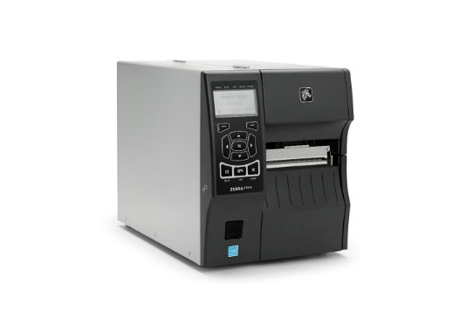 Zebra ZT411 printer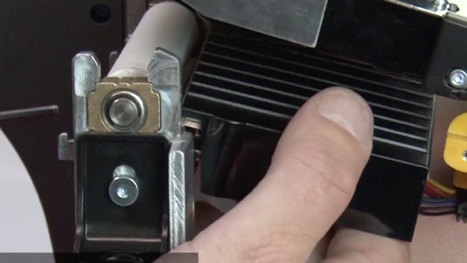 RFID Module Installation in ZT410
Handheld Scanner
You can purchase new handheld scanners with the RFID feature already embedded that also include barcode scanner, such as the Zebra RFD8500 with 2D Imager and other handheld RFID readers (most of them come with barcode scanning options). If you need help to select an RFID handheld, you can review our guidelines.

Zebra and TSL Sled Handheld RFID and Barcode Scanners
Fixed RFID Readers and Portals
RFID will (unlike Barcode) allow you to process many items at the same time without human interaction, therefore, you will be able to implement fixed RFID readers and RFID portals. The portals are suitable for implementation at exits, entries, dock doors, hallways and areas where the items (and possibly cases, bins or pallets) pass through during their supply chain or manufacturing processes. Fixed readers are often implemented also as shelf readers or around conveyors. To learn more about interrogation zones (read zones) you can visit our Explore portal.
Software
When implementing RFID, the most important part is played by the data, received from your RFID system. Unlike a barcode, that is rarely read more than once at a time, RFID tag is read hundreds of times as it enters the interrogation zone and often many tags are read virtually at the same time. In order to be able to handle all this data and to make sense of it, you will need RFID middleware. The RFID Middleware sits between the RFID readers and the enterprise or business applications. The middleware integrates and manages the RFID readers (and possibly other RFID devices in your system), provides filtering and aggregation of data and passes the relevant data to back-end applications, which can be specific RFID applications or your ERP systems. The RFID middleware also efficiently interfaces with local or distributed databases.
For more information about implementing RFID technology, visit our Explore portal. If you have questions or need help, do not hesitate to contact us!
Recent Posts
The Impinj R720 RFID Fixed reader proves to be optimal for RAIN deployments demanding processor-inte …

Zebra's ZT411 RFID On-metal Solution allows you to print and encode thicker metal tags for better …

Radio-Frequency Identification (RFID) technology has revolutionized various industries, from retail …