Welcome to RFID4UStore! You may have found this page because you are thinking about RFID and have been doing a bit of Googling because you don't know where to start. Well, you have come to the right place! RFID4UStore is not only an online RFID hardware shop, it is also a resource for education on all things RFID.
There are a few key aspects to keep in mind when starting an RFID project:
Examine Your Area
Before even obtaining any RFID hardware, the best thing to do is to really study the area you wish to implement the solution. Get to know the layout of your building. Are there a lot of metal items? How big is the building? What is the floor plan like? Where will you be placing your RFID reader inside the building? Asking yourself these questions will get you more prepared to speak with an RFID consultant about what steps you need to take to get your RFID project up and running.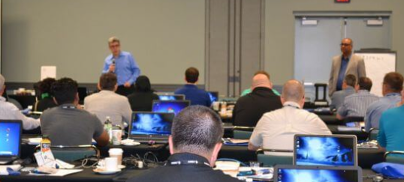 Installing RFID takes preparation. Jot down notes about your workspace before choosing hardware.
Examine Your Workflow
Depending on what you have in mind for your RFID project, it is likely that you are looking to replace a current system that isn't meeting your needs. Typically, we see people looking to replace a faulty barcode system or a manual inventory process that is hurting their business. RFID can be a great solution, but it is important to integrate it into your workflow as organically as possible to avoid severe disruption of your current processes.
For example, say you are a retail shop using barcode to track what inventory is on the shelves in your backroom. This is taking way too long and eating up valuable work time, so you'd like to bring in an RFID solution to free up time and make inventory counts more simple. You need to ask yourself things like:
What software are you currently using to manage inventory? Think about what features are useful and what features are not, then use this information as you search for an RFID software that fits your needs.
What hardware are you using? If you are using a handheld barcode scanner, maybe you will want to switch to a handheld RFID reader to keep things comfortable.
How often do you conduct inventory counts? If you have a hard time doing this on a regular basis, there is RFID software available, such as TagMatiks, that provides notifications and can let you know when a scan needs to be done.
Who is responsible for inventory? Typically, businesses don't exactly have a team of people on standby just for inventory counting. You need to keep this in mind before selecting an RFID solution that requires extensive knowledge of physics and software. Yes, RFID does require some learning, but there are platforms out there that make it simple and understandable. TagMatiks is one such platform that makes RFID accessible to every employee, from the warehouse to the office.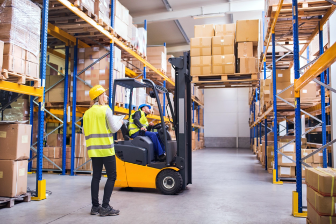 Whether you conduct inventory with barcode or by hand, make a note of what works for you and what doesn't to help you design the best RFID solution.
Plan Your Budget
Planning your budget is one of the most important parts in knowing where to start with your RFID project. Many people shy away from RFID out of the fear that their goals may be too expensive. There is one important thing to remember with RFID: the goal is to save money, not lose it! Your project should not drain your bank account. This is why projects are typically rolled out in steps. RFID hardware and software can be pricey, but it does not have to be. If you invest in the right tools at the beginning phases of your project, you can easily scale your solution as it starts gaining more traction.
Our recommendation is to set up periods of time in which you will be conducting testing to understand the technology before investing in a lot of RFID hardware.
We love to help businesses start their RFID projects! If you have a question about where to start, please contact us!
Recent Posts
CS710S Accessories guide The CSL CS710S is a Long-Range UHF RAIN RFID handheld sled reader. …

How to Select RFID Antenna?A RFID antenna is a necessary part of any RFID system. Unless the anten …

What's the Difference between RFID Tags, Inlays & Labels? RFID (Radio Frequency Identification) …