When researching RFID printers, you will come across a huge selection of models, configurations, and features, some of which you will need and some of which may not be necessary to your use case. It is important to understand what you need prior to selecting your RFID printer. You can evaluate your needs by asking yourself the following questions:
1.Does print resolution matter? Do I need to print high resolution items?
2.What types of items will I be printing?
3.Where will the printer be located in my workspace?
4.How high volume is my printing application?
5.What printer accessories do I need?
Let's examine these questions one by one to further understand what they mean.
1. Print Resolution
Print resolution is referred to as dpi (dots per inch). If this is not a crucial factor to your use case, you can opt for a standard resolution printer, which is typically 203 dpi. This is typically best for cases in which RFID labels are being printed that do not contain any human readable content.
If you are custom printing RFID tags with your company logo however, resolution may play a big role in the outcome of the RFID tags. You can choose between various dpis when selecting a printer. For example, the ZT610 4-inch RFID Printer, shown below, comes with the option for 203 dpi (standard), 300 dpi (high), or 600 dpi (very high).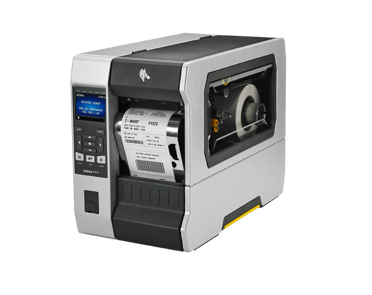 ZT610 4-inch RFID Printer
2. Types of Items Being Printed
Different types of RFID printers have different capabilities regarding what types of RFID tags they can print.There are printers available for thin, paper-like labels, thick on-metal labels, wristbands, cards, and more. For example, the ZXP Series 7 UHF RFID Card Printer is designed specifically to print RFID cards. This printer is ideal for use cases in which you need to print badges or security mechanisms.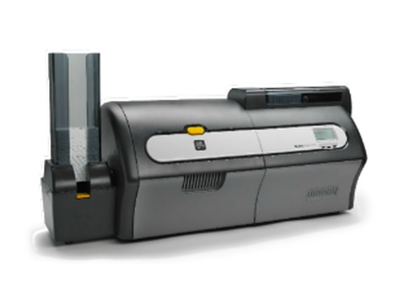 ZXP Series 7 UHF RFID Card Printer
3. Location of Printer.
Where the printer will be located plays a big role in what the form factor of the printer will be. If you are using a printer in your office, you may want something smaller and less obtrusive, which is a powerful RFID printer that can be placed seamlessly on a desk for convenient office printing. If you are constantly on the move, but you still need RFID printing capabilities, a mobile printer might be best for you, such as the new ZQ630 RFID Mobile Printer, shown below.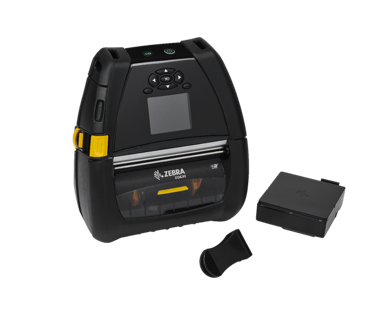 ZQ630 RFID Mobile Printer
4. Volume of RFID Application
RFID applications come in a wide variety of shapes and sizes. You may just need something to print out a few labels a day for items coming into the office, or you may be a shipping company that receives thousands of parts a day that need to be tagged then and there. If the latter the case, you may want to opt for an RFID printer that is designed for high-volume applications. The ZT400 series RFID printers, shown below, are specifically designed for mid-to-high volume applications with a print speed of up to 14 ips/356 mm per second for the ZT410 and 12 ips/305 mm per second for the ZT420.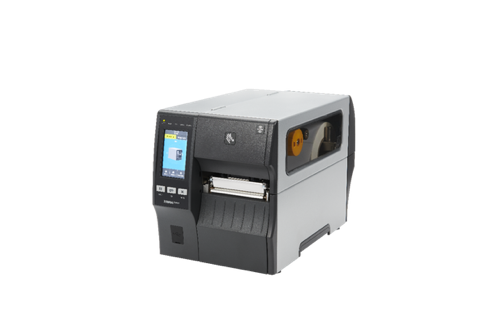 ZT400 Series UHF RFID Printers
5. Printer Accessories
Different printers require different accessories. You will want to determine whether you would like a printer that accommodates several accessories or not. For example, the ZT411 comes with peripherals such as the Zebra ZKDU-001-00 Keyboard Display Unit (ZKDU).
These questions are just some of the things you will need to keep in mind when selecting an RFID printer, but they should help you greatly narrow down your search. For additional assistance in finding the right printer for you, please contact us!
Recent Posts
CS710S Accessories guide The CSL CS710S is a Long-Range UHF RAIN RFID handheld sled reader. …

How to Select RFID Antenna?A RFID antenna is a necessary part of any RFID system. Unless the anten …

What's the Difference between RFID Tags, Inlays & Labels? RFID (Radio Frequency Identification) …